"The words are in the elven-tongue of the West of Middle-earth in the Elder Days,' answered Gandalf. 'But they do not say anything of importance to us. They say only: The Doors of Durin, Lord of Moria. Speak, friend, and enter."
Wow… It's finally here. This blog has been a twinkling in my eye since roughly January of 2016. There were a lot of things that needed to happen first in order to make this happen, but they eventually did
And now it's here.
Welcome to the home of the DataStax Support Blog. This is your one stop shop for all musings from the support engineers that assist you on a daily basis. And when I say all musings, I mean all musings.
So, what is this blog all about? If I had to sum it up into a singular phrase, it would be as follows:
"If we could tell any one thing to our customers to improve their experience with our product or service, what would it be?"
That may seem to be a rather broad stroke (or narrow, depending on your point of view), but I think it encompasses our overall goal with this blog. We intend to dish out words of wisdom on a weekly basis that will improve your experience with the suite of products from DataStax, as well as improve your experience when working with the support team. You will get technical deep dives into features to help you better understand how to use them, or more importantly, how not to use them. You will get tips and tricks for doing your own troubleshooting, in order to save yourself time in resolving your problems. We will teach you how to fish. Figuratively, and perhaps literally. You never know when the tips and tricks needed to catch a bass in the temperate waters of Lake Havasu may help reduce your levels of Cortisol. This, in turn, will keep you calm in crisis mode and help you help yourself better.
This is your moment of Zen.
We will show you how to best use our products; how to best get what you want and need from us as a support organization; and whimsical anecdotes that we just want to share.
This is our direct outlet to you.
The bottom line is we are here to help. It's what we do. Every time that you submit a ticket, we jump to help you get what you want, and more importantly, what you need.
It's just what we do.
Every engineer that we hire has that internal desire to help. It's part of what we look for. Having skills to properly diagnose and investigate issues are paramount to the success on a ticket by ticket basis. But it is that desire to help that makes those skills a thing of beauty. Without the desire, the skills are meaningless. I am almost willing to contradict myself and say that the desire to help is greater than the skills. Maybe it is. I have seen people uncover some deeply hidden issues without having a deep library of troubleshooting tools simply because they just wanted to "figure it out". But at DataStax, you get the best of both worlds.
Your success is crucial to us. We know that, and we want every interaction that we have with you to be one that will increase your potential for success now, and in the future. If we didn't have you, there would be no DataStax. This blog is another avenue to help you succeed. It will give us a chance to elaborate on topics that there just isn't time to go into depth on in a "my server is on fire" situation.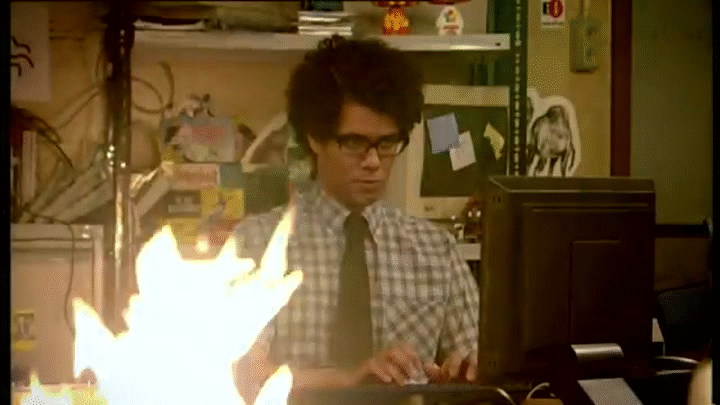 Yes, when things have gone extremely wrong, it would be good to understand in full depth what has caused it, the internal workings that are related, where the error occurred, and how to fix it AND prevent in the future. But, let's be honest, when you are in a production-down situation, you probably just want to get everything working as fast as possible so you can move on to other things. We understand that. So, we are moving those bigger conversations to this platform. Now, during your "free time" (said with tongue in cheek), you can get that deeper set of information that may prove so crucial to you at some point in the future.
We have built an awesome set of products here, and we believe in them. We support, and will continue to support those products in the absolute best manner that we can.
Thanks for coming along for the ride. I truly mean that.
Thank You.
One more thing…
You may or may not have noticed that little picture next to the title. That's me. Every article written by one of us will have our pretty mugs right next to the title (Unless the engineer is shy. We won't force anyone to do what they don't want. Privacy is important in today's day an age). I want you to be able to put a face to the names that you see every so often when you have an issue. This medium is also meant to bridge the gap between us, as people, and you, as a person, people, or company. We share a common goal: Your Success.
I can only hope that this blog delivers to you what I envisioned. I want you to:
Get the technical chops out of this that aid you now and in the future.
Get to know the engineers that are on the other side of the screen.
Mostly, I hope that these articles fully display how much we, as an organization, care about you, our customer.
So, with that, I say, "Speak, friend, and enter". There is no passphrase that you must know to enter. No login required, no credentials to pass. Just come here as a friend, and see what we have to share.